Dokazni znanstveno istraživački materijal na preko 350 stranica izvješćuje američkog regulatora da su lijekovi na bazi paracetamola (acetaminophena) kancerogeni. Osim što su kancerogeni, dokazano je i da smanjuju sposobnost empatije. Međutim, farmaceutska industrija ne odustaje od njihove proizvodnje, učestalo ih preporučuje, reklamira i prodaje, a liječnici (pedijatri) ih nerijetko prepisuju čak i djeci i trudnicama.
Uvodno
Naime, poznato je da je povišena temperatura jedna od najčešćih nuspojava cijepljenja, znak da je kod (zdravog) djeteta prouzročena bolest. Povišena temperatura je znak da bolest postoji, može nam pokazivati tijek bolesti, no ne i njezinu težinu. Ona predstavlja prvi, nespecifični odgovor organizma, koji ujedno mobilizira i njegovu obranu.[7]
Lijekovi na bazi paracetamola (acetaminofena)
Lijekovi na bazi acetaminofena ili paracetamola najučestaliji su lijekovi koji se masovno prepisuju, ali i bez uputnice kupuju i daju maloj djeci za snižavanje temperature [7] ili ublažavanje bolova. Neki od lijekova s djelatnom tvari paracetamolum su:
■ Caffetin tablete
■ Caffetin Cold filmom obložene tablete
■ Coldrex tablete
■ Combogesic filmom obložene tablete
■ Daleron tablete
■ Doreta
■ Efferalgan šumeće tablete
■ Expedol
■ Kodein
■ Lekadol šumeće tablete
■ Lekadol plus C granule
■ Lupocet tablete
■ Lupocet Flu šumeće tablete
■ Maxflu šumeće tablete
■ Panadol filmom obložene tablete
■ Paracetamol sirup za djecu
■ Paracetamol PharmaS 500 mg tablete
■ Paralen
■ Plicet Forte tablete
■ Plivadon tabelete
■ Prafizz
■ Rhinostop tablete
■ Theraflu Max prašak za oralnu otopinu
■ Thomapyrin
■ Tramadox
■ Tramadolor DUO tablete
■ Zaldiar tablete
Liječnici i Farmaceuti preporučuju paracetamol
Prof. dr. sc. Dinko Vitezić, dr.med. specijalist kliničke farmakologije s Medicinskog fakulteta u Rijeci i KBC-a Rijeka te predsjednik Hrvatskog društva za kliničku farmakologiju i terapiju javno u medijima izjavljuje [1]:
"Bez brige, paracetamol je siguran lijek!"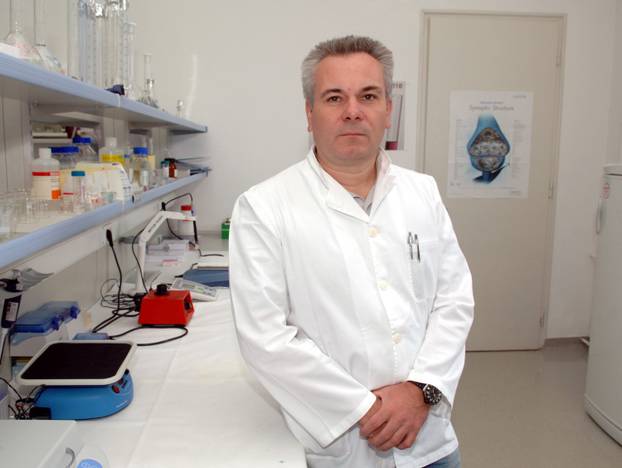 Ines Buhač, mag. pharm. i Tajana Buhač, mag. pharm. javno u medijima tvrde [2]:
"Paracetamol nije kancerogen!"
Nives Radošević Quadranti, dr.med, u Narodnom zdravstvenom listu kojega izdaje Zavod za javno zdravstvo Primorsko-goranske županije također tvrdi [6]:
"Paracetamol je lijek učinkovit za blage i umjereno jake bolove, siguran za primjenu kod odraslih, djece i trudnica, te se u ljekarnama može kupiti bez recepta"
Paracetamol (acetaminophena) je na razmatranju kao kancerogen u američkom Uredu za procjenu opasnosti za zdravlje okoliša
Ured za procjenu opasnosti za zdravlje okoliša (OEHHA) bavi se znanstvenom procjenom rizika štetnih sastojaka za zdravlje ljudi i životnu sredinu, a dio je američke Agencije za zaštitu okoliša. U Kaliforniji je na snazi zakon (Proposition 65) koji obavezuje ovu državu da održava i ažurira listu kemijskih sastojaka za koje država ima saznanja da uzrokuju karcinom ili djeluju toksično na reproduktivno zdravlje. Na listi se trenutno nalazi 650 supstanci za koje je izdano priopćenje da uzrokuju karcinom. Paracetamol je na razmatranju da se uvrsti na ovu listu gdje se našao zbog dokaznog znanstveno istraživačkog materijala [4] o njegovoj kancerogenosti koji je izložen na dokumentu s preko 350 stranica.[3] Osim što postoji dokazni materijal da je kancerogen, za Paracetamol (acetaminophen) je dokazano i to da kod onoga tko ga uzima smanjuje sposobnost za razumijevanje osjećaja boli kod drugoga (empatiju). Smatra se da utječe na umrtvljivanje dijela mozga zaduženog za osjećaj boli, zbog čega ujedno i teže zamišljamo kako se drugi osjećaju i što prolaze. [5] Hoće li ući na listu ili neće, koliko će to koštati farmaceutsku industriju, koliki je utjecaj njihovih lobija na donošenje te odluke, ne znamo. Činjenica je da postoji dokazni materijal da je Paracetamol kancerogen, a svatko bi trebao sam odlučiti hoće li ga uzimati ili davati svojoj djeci na preporuku liječnika ili farmaceuta i koliko učestalo.
Jeste li se već zapitali čemu služi povišena ili visoka temperatura? Je li ona sasvim prirodna i dobrodošla pojava ili pojava protiv koje se treba boriti? Zašto se javlja i treba li je pustiti ili snižavati? Činimo li snižavanjem temperature (farmaceutskim lijekovima) sebi i svojem djetetu korist ili možda daleko veću štetu?
Izvori:
[1] Top-farmakolog-bez-brige-paracetamol-je-siguran-lijek-540602
[2] https://www.naturala.hr/koliko-je-siguran-paracetamol/
[3] https://oehha.ca.gov/proposition-65/chemicals/acetaminophen-paracetamol
[4] https://oehha.ca.gov/media/downloads/crnr/acetaminophenhid092019.pdf
[5] https://www.ncbi.nlm.nih.gov/pmc/articles/PMC5015806/
[6] http://www.zzjzpgz.hr/nzl/66/analgetici.htm